Organizing a main closet creates ample space for one or two users and includes storage features to make the space easy to arrange and maintain.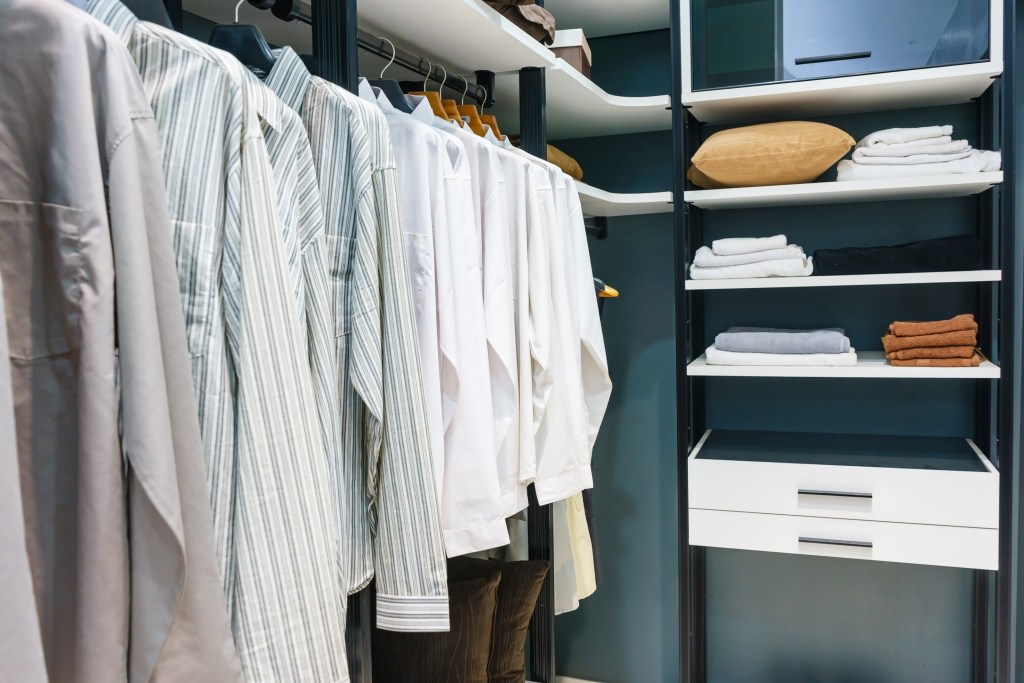 Image: pisittar/Getty
Remodeling a primary bedroom, adding on an owner's suite, or building a new home all afford opportunities to create your ideal owner's closet — a gift to yourself that keeps on giving with these main closet ideas. Use these organization and storage ideas to develop your personalized plan of action for installing a great and practical closet.
How Much Does an Owner's Closet Cost?
Expect to pay about $1,000 for a well-outfitted owner's closet, assuming you hire a pro to build the room as part of a primary suite addition. Customized plywood reach-in closets range from $500 to $1,500, depending on accessories like shelving.
Related: Your Home's Unsung Hero — The Closet
How Much Space Do You Need for a Main Closet?
An owner's closet in your primary suite should be a minimum of seven feet by 10 feet, and preferably 100 square feet for two users. That gives you space to line two or three walls with shelves, cubbies, and poles, and the elbow room to reach them easily.
For added convenience, include about three square feet of floor space for a chair where you can perch to put on socks and fold laundry. If possible, leave enough room in the middle for a folding luggage table or a built-in storage island with a countertop, so you can open your suitcase when you're packing for a trip.
Owner's Closet Ideas and Storage Options
You could include a dresser in your primary closet design, but that isn't the best way to store clothes. You can only see what's on top of each drawer, and trying to pull a shirt from the bottom of the pile always leads to a jumbled, wrinkled mess.
A better option is a closet-organizing system. These storage units have an array of compartments, each designed for specific pieces of your wardrobe. The compartments range from individual shelves and bins for sweaters and tops to small drawers for lingerie and accessories to cubbies or racks for shoes, bags, and hats.
Prefab closet systems cost $200 to $700 for the materials, and labor adds $60 to $90 per hour.
Custom closet systems cost from about $700 for a basic custom unit using wire or plastic inserts to $20,000 for a large, high-end wood installation. The price tag also depends on the features you want and the size of the closet. On top of that, expect to spend at least eight hours on labor. A standard custom closet project costs about $2,000, with all prices factored in.
OLIVER MARKS
Oliver MarksA former carpenter and newspaper reporter, Oliver Marks has been writing about home improvements for 16 years. He's currently restoring his second fixer-upper with a mix of big hired projects and small do-it-himself jobs.